AMID Pro
AMID PRO is our flagship trading platform. Direct Access trading application, it is the perfect solution for professional traders and institutions; trade stocks, options from a single account. We continually invest in the latest trading technologies to deliver real-time quotes and executions faster, advanced order types, basket trading, charting, and multi-account management in a real-time environment, real-time streaming news. AMID Pro delivers a robust trading system to professionals that demand highly established market data and performance. Traders of all experience levels can easily design and customize layouts and rules to best fit their trading style. Keyboard traders and point and click traders are covered with fully customizable home screens and AMID back office.

Use the Portfolio window for at-a-glance account summary and position detail, the Order Entry window to formulate and transmit orders instantly, and the Order Monitor to track and modify live orders and review filled and cancelled orders.
Create attached orders directly within the Orders panel, including bracket, stop limit, profit taker, One Cancels Other.
Add multiple Watch lists to view groups of contracts and create customized Market Scanners.
View interactive, customizable charts that support studies and trend lines.
View real-time streaming general news that you can filter by subject, as well as real-time streaming news for a selected underlying.
Customize the workspace to suit your own trading needs by snapping your favorite trading tools together.
Link windows and symbol action by color using the grouping blocks, and watch the symbol automatically change in every linked window when you change the symbol in one window.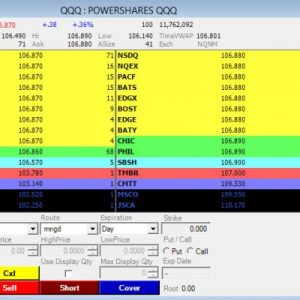 AMID Pro Level II data furnishes real-time quotes from all the major exchanges, enables you to see bid's and offer's in the market and provides insight into potential points of resistance and support. You can track liquidity at each price level and quickly pre-load positions with a click of Position button or hot key.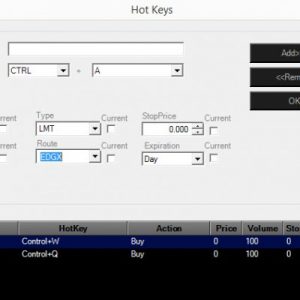 You can create custom hot buttons to automatically send orders, configure timeframes and change display options.
AMID Pro charts are updated in real time. Real-time historical and intraday charting is available. The chart window is fully customizable and includes indicators, moving averages and other indispensable features.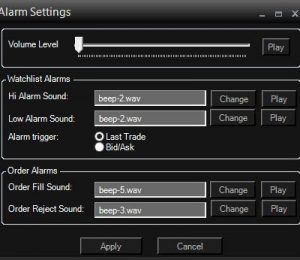 You have an option to set real-time alerts based on price, time, margin and volume that notify you of important changes in the market.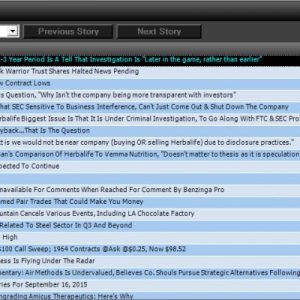 AMID Pro allows you to get the latest stories that are moving the market by simple scrolling of the dynamic news window. With this feature you will always stay abreast of all important developments.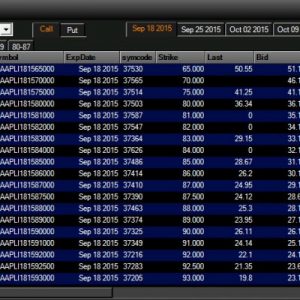 You can set up your own fully interactive option chains. By selecting multiple lines in your preferred chain, you can automatically send the matching strategy to your order entry window. Linking your chains to stock and Level II options quotes, option prints are also available
Margin
8%
Domestic Wire Transfer
$35
International Wire Transfer
$65
Returned Wire

$35

CDs, BAs, Commercial Paper

ACAT Incoming
$100
ACAT Outgoing
$100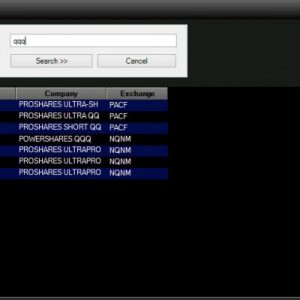 With the symbol search function, you can search any stock by simply typing the company name or symbol into the symbol box.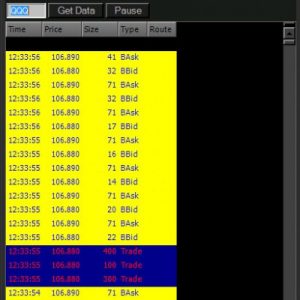 Time and Sales window displays all trades that have taken place for a chosen symbol. Trades are color-coded to show whether they have occurred at the Bid, at the Ask, in between the Bid and Ask, or above or below the Bid or Ask. You can link the Time and Sales window to your level 2 window.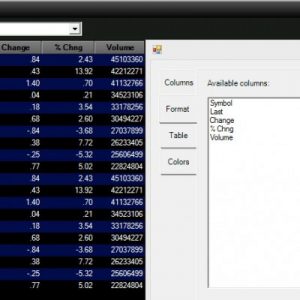 The Top List window provides you with 50 symbols that are most active, highest gainers and losers according to price change or % change net change in real-time.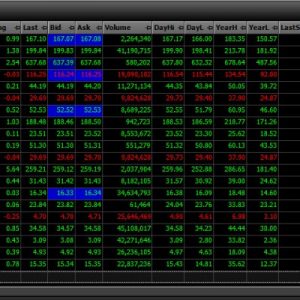 The Watch List window provides a streaming view of your preferred stocks, dynamically updating in real time. The viewable columns include Symbol, Volume, Bid Volume, Ask Volume, Exchange, High, Low and much more. You can change the order of columns and sort by any category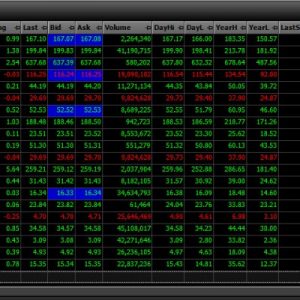 AMID Pro portfolio window provides real-time account and order management and includes information about all orders; open and executed orders, closed positions, realized gain/loss, buying power, and order history.
Implement complex options strategies. Switch up the layout to view different fields such as theoretical price, implied volatility, probabilities and more.
WHEN YOU NEED HELP, IT'S FREE
A dedicated service team for this platform can answer any questions you may have. The Ideal Trading Platform for Stocks and Options with Over 100 Order Routing Destinations.
Arrival Price.
Price Improvement.
Midpoint Performance.
Interval VWAP, and more.