Personal Wealth Management
AMID is offering traditional personal wealth management. & Algorithm systems which have achieved great returns for the year. To learn more about our Algorithm systems click here.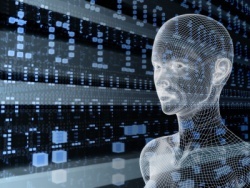 AMID Financial Centre Private Wealth Advisors address our clients' most important concerns and aspirations, from coordinating investment strategy and managing risk in multiple portfolios and entities worldwide, to aligning family governance structures and estate plans with their values and hopes for future generations.
You have meaningful goals. Our Financial Advisors can help you reach them. For nearly 20 years, AMID advisors have worked with individuals, families, businesses and institutions—to deliver services and solutions that help build, preserve and manage wealth. We understand our clients' aspirations, and we're as devoted to their goals as they are.
We help our clients pursue their wealth management goals through careful advice, astute investment management and access to the capabilities and network of AMID Financial Centre.
We listen to clients articulate their needs, goals and priorities. Then we partner with them to develop holistic wealth and investment management strategies.
Our carefully selected investment professionals combine deep wealth management experience with the attentive client service that is at the heart of the AMID Financial Center culture.
We offer compelling insights on a range of topics, including asset allocation, investment strategies, market dynamics and wealth management.
We offer local access to our global network of services, people and investment expertise. Explore the services we offer in the United States; Europe, the Middle East and Africa; Asia; and Latin America.
Private Wealth Management clients can access their wealth online through amidfinancialcenter.com
AMID is offering Algorithm systems which have achieved great returns for the year.